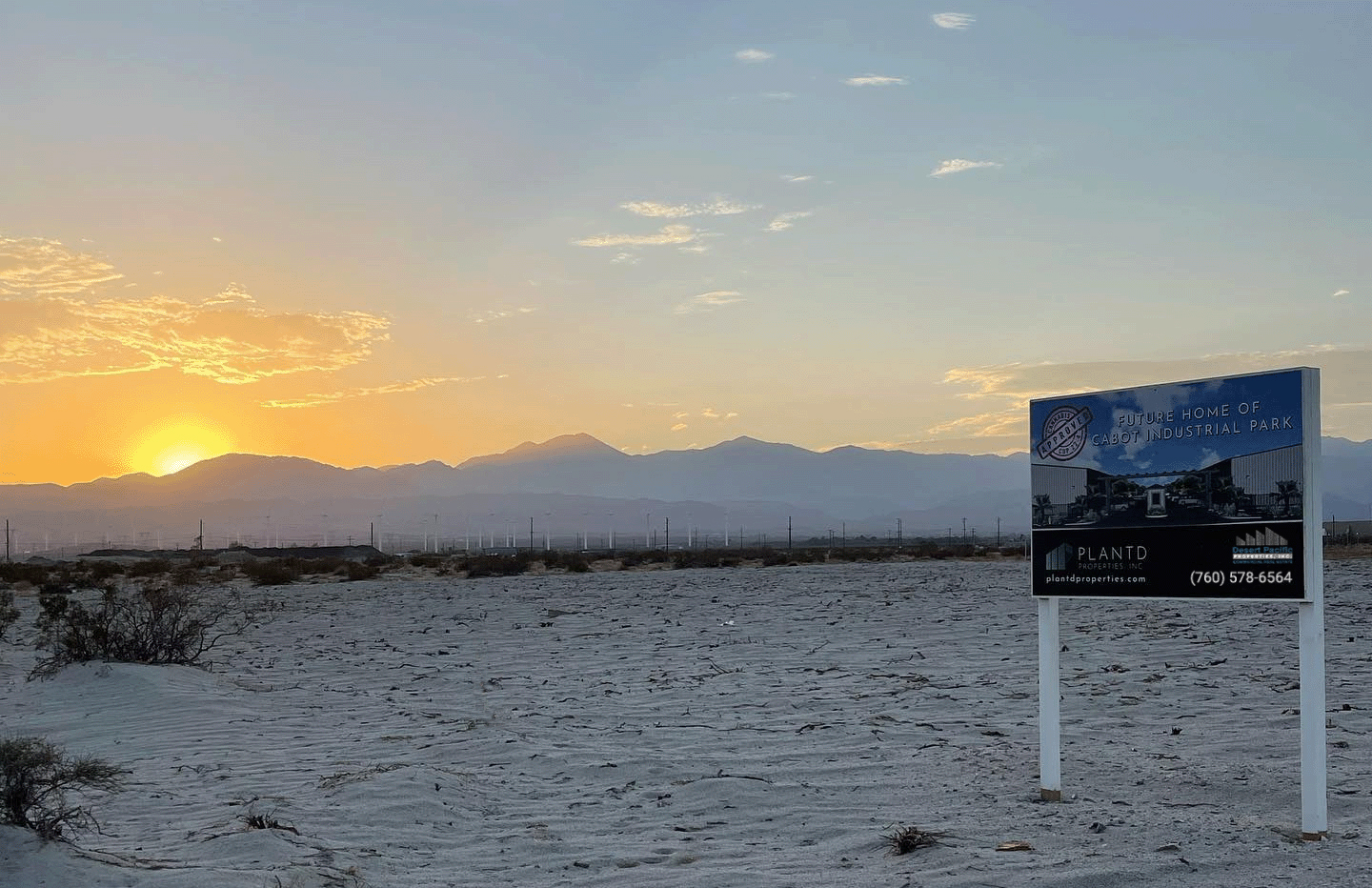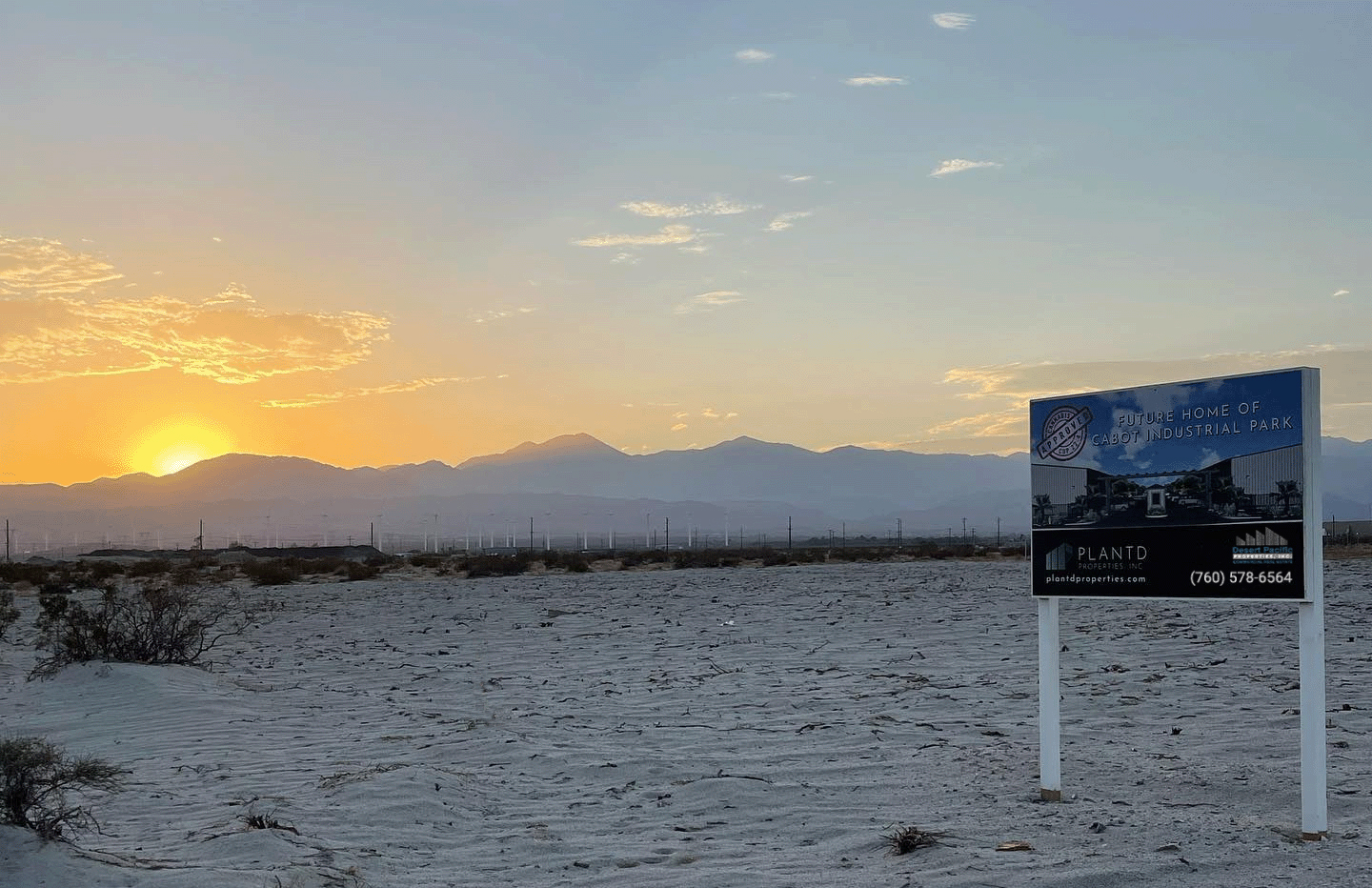 Only 290′ from Water and Electric on Dillon Rd
CUP Approved for Cannabis Uses (CUP 22-4)
Cannabis friendly city with no manufacturing tax
Agriculture rates from SoCal Edison for Cultivation
Plans for 46,080 Total Project SF with 4 Free Standing Buildings of 11,520SF each or Bring your own plans
Technical studies complete including Biological, Cultural, Paleontological, Environmental, Hydrology, Geotechnical, Air Quality and more. ISMND completed and accepted.
Now Available!
priced at $499K ($4.64/SF)
Call or Text for more information: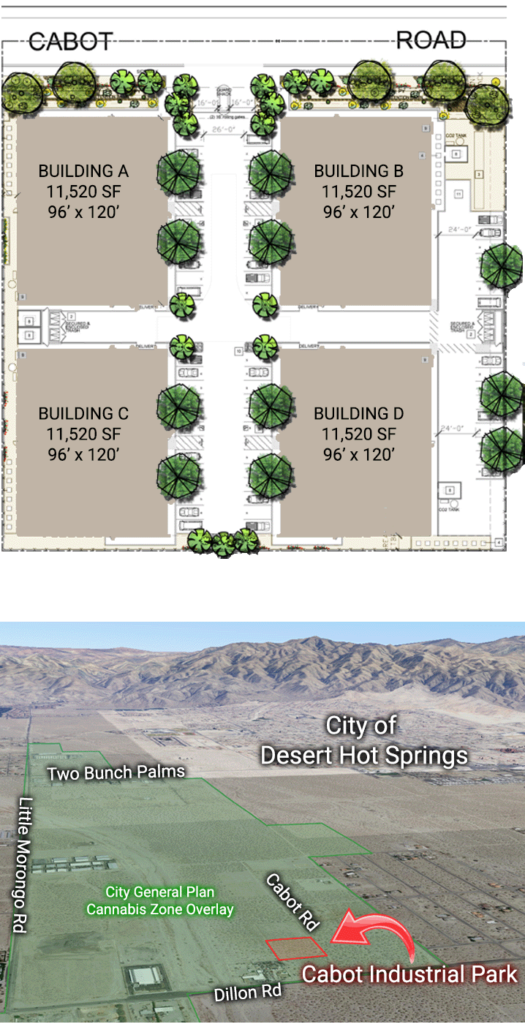 290′
Lot is near utilities on Dillon Rd and Will Serve approval obtained from all providers.
0
No manufacturing tax in the City of Desert Hot Springs for Cannabis
The Best Lot
ready for your Buildout
Flat open and clear lot for maximum usability on any project.